Regular price
Sale price
Rs. 180.00
Unit price
per
Sale
Sold out
Share
View full details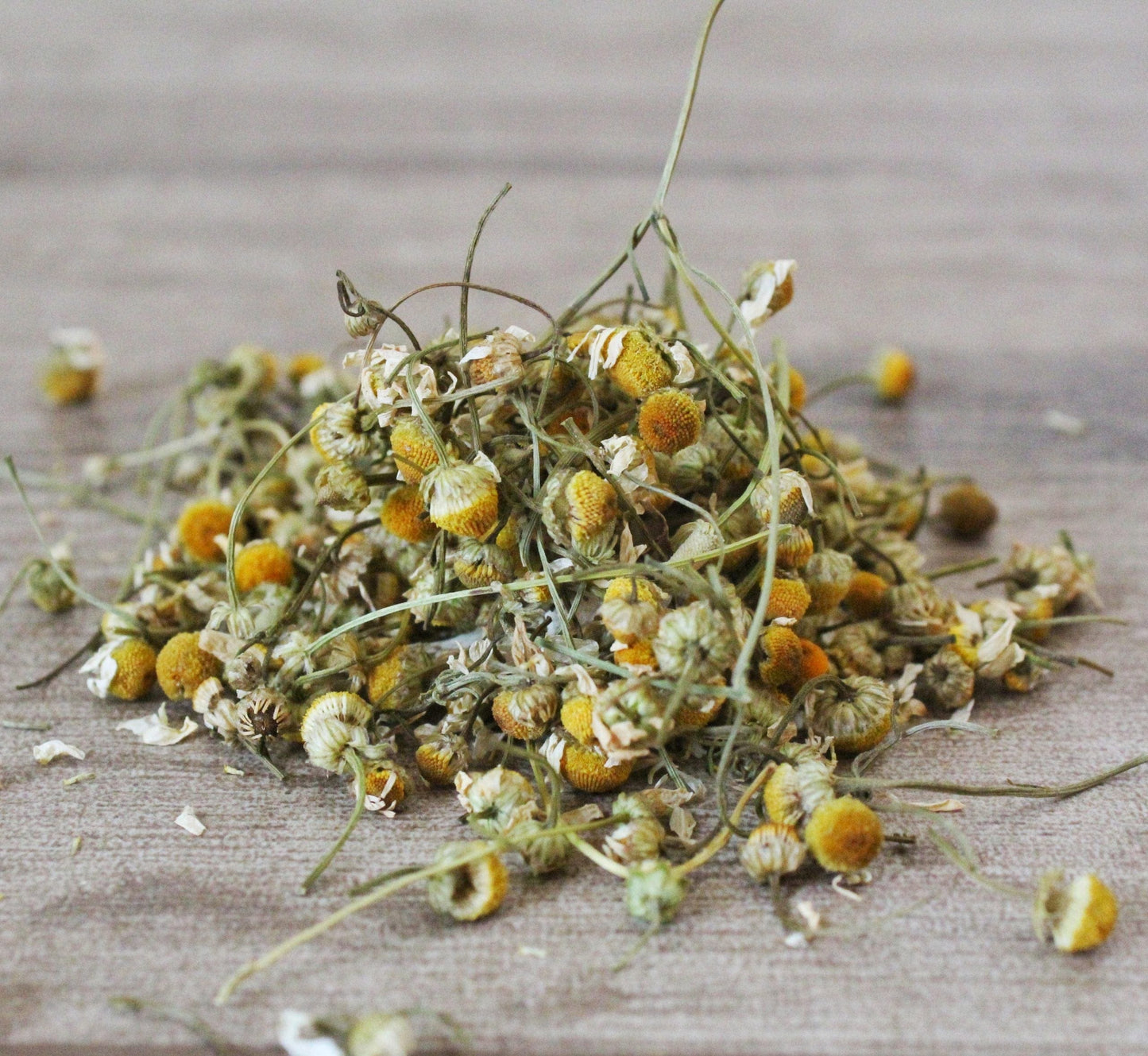 Quantity: 50g (comes in pouch)
Harvested at the peak of freshness in the Himalayas, Chamomile flowers are widely used a bed time tea for its soothing benefits. In addition, Chamomile flowers are soothing & healing for skin too.
Our Chamomile flower is a gentle floral herb that has a variety of benefits for the skin and body. It naturally contains vitamins and nutrients that help soothe and repair the skin. It can also help calm and relax muscles.
– Brew its tea or add to tea blends
– Grind into a fine powder and mix with Kaolin clay and a little water for a face mask. Amazing face mask cum mild scrub for people with sensitive skin.
– infuse in oil and use as a massage lotion
– chamomile tea (use it in your hair masks instead of water)
– mix with epsom salt and add to a cloth tea bag for a soothing bath soak
– add to tea blends
Two things that make us unique: Firstly, we source our ingredients directly from farmers in India to ensure top quality, unlike other brands that simply claim to use "farm-sourced" ingredients. Secondly, we go beyond just selling products by providing a platform for safe and effective DIY beauty and wellness solutions. Our founder, a certified formulator and aromatherapist, carefully creates each recipe and shares her expertise with customers, empowering them to take charge of their own self-care.