Regular price
Rs. 250.00
Sale price
Rs. 250.00
Unit price
per
Sale
Sold out
Our Avarampoo Powder is finely milled from organic Senna Auriculata flowers. When applied as a face mask, it helps even skin tone, prevent black spots, and enhance complexion for all skin types, including sensitive skin.
Traditionally it has been used as a bath powder for both babies and adults. It has a cooling effect on the body and effectively combats body odor.
Share
View full details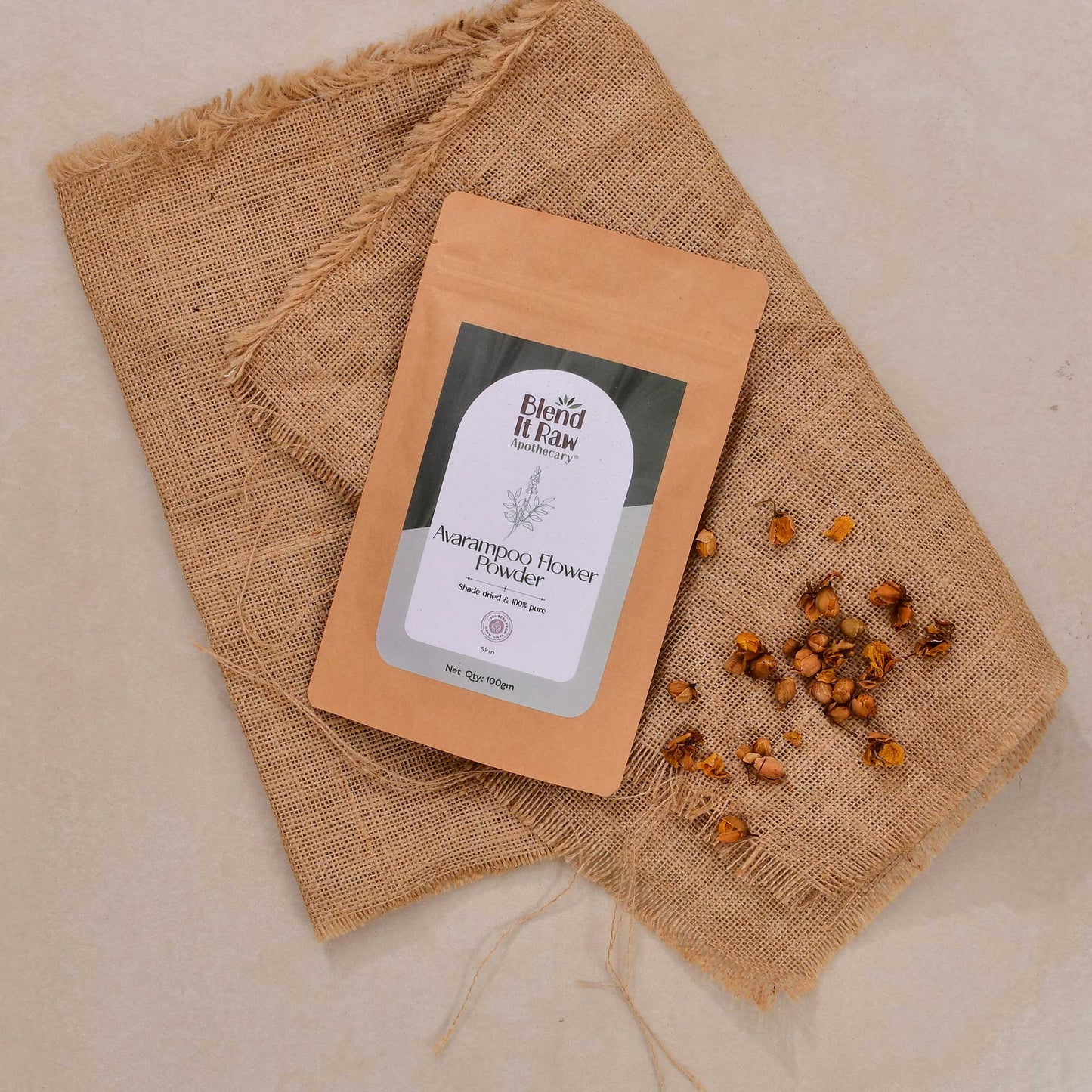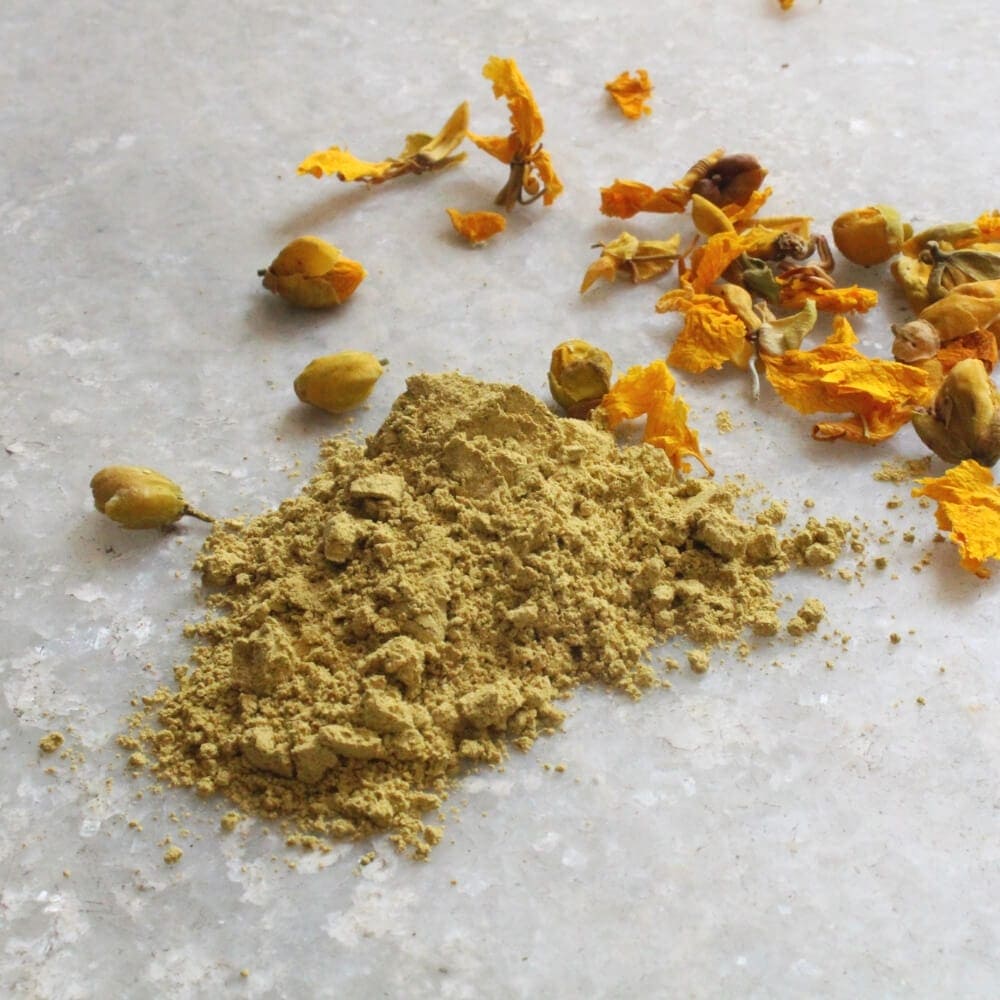 Quantity: 100g (comes in pouch)
Our Avarampoo Powder is milled into a fine powder using shade dried, organic Senna Auriculata flowers.
Avarampoo powder for skin: When used regularly as a face mask, Avarampoo powder  treat uneven skin, prevent black spots and keep the skin free of blemishes. Avarampoo increases the glow of the skin and improves complexion when used on a regular basis. It can be used for almost all skin types. It is soothing for the skin too.
Avarampoo powder as bath powder: Avarampoo flowers when used as body wash, helps cool down the body and deal with body odor.
Two things that make us unique: Firstly, we source our ingredients directly from farmers in India to ensure top quality, unlike other brands that simply claim to use "farm-sourced" ingredients. Secondly, we go beyond just selling products by providing a platform for safe and effective DIY beauty and wellness solutions. Our founder, a certified formulator and aromatherapist, carefully creates each recipe and shares her expertise with customers, empowering them to take charge of their own self-care.