Regular price
Rs. 850.00
Sale price
Rs. 850.00
Unit price
per
Sale
Sold out
Pigmentation
UV Sun Damage
Dewy Glow
Our pure Rosehip Oil is cold-pressed using traditional methods from rosehip tree fruit seeds harvested in upper Himalayas. This non-greasy oil offers a range of benefits, including the reduction of pigmentation and acne marks, protection against sun damage, and improved skin tone. Suitable for all skin types (except acne-prone), this versatile oil can be used as a facial oil, body oil, or even as a lip oil to achieve a radiant and even skin tone.
Share
View full details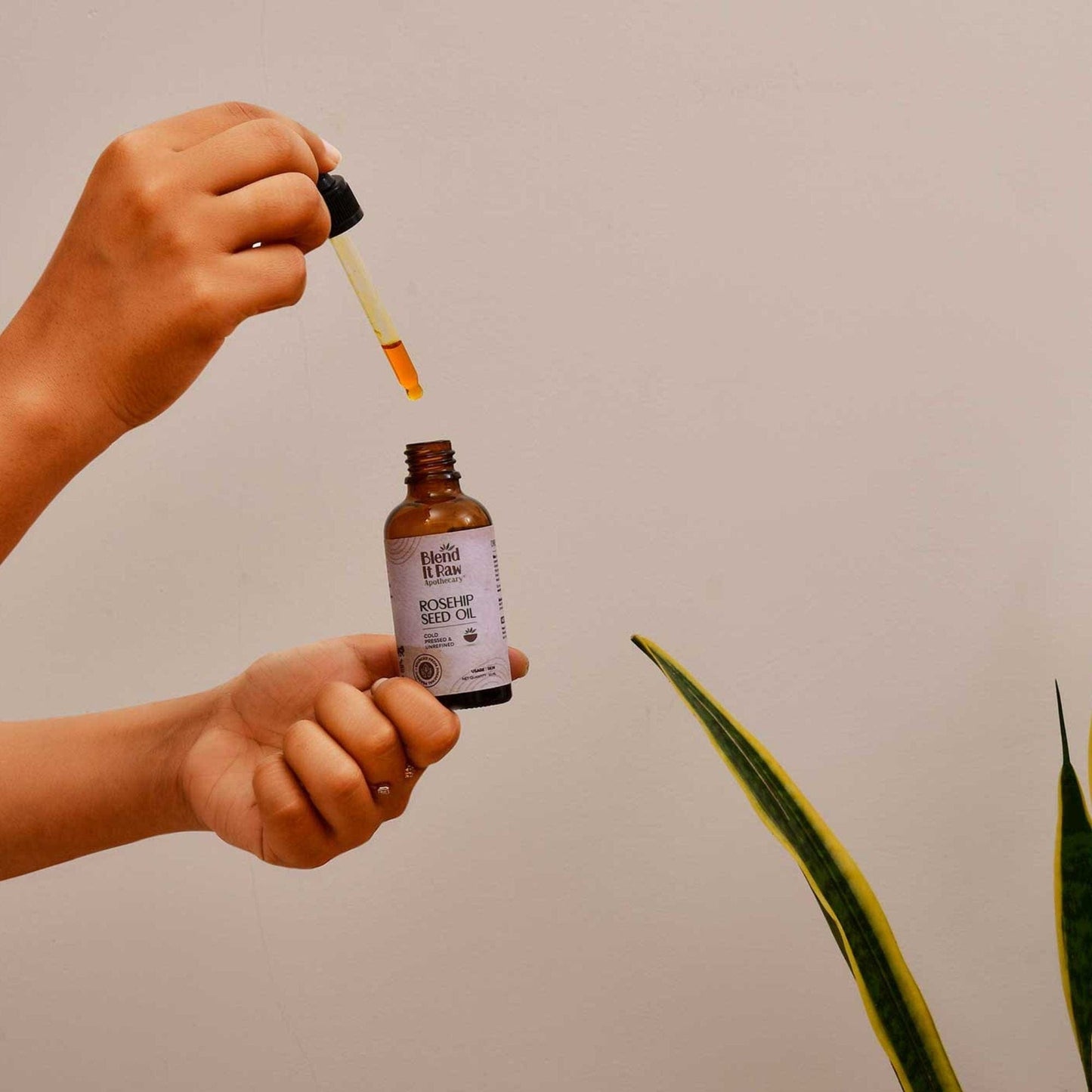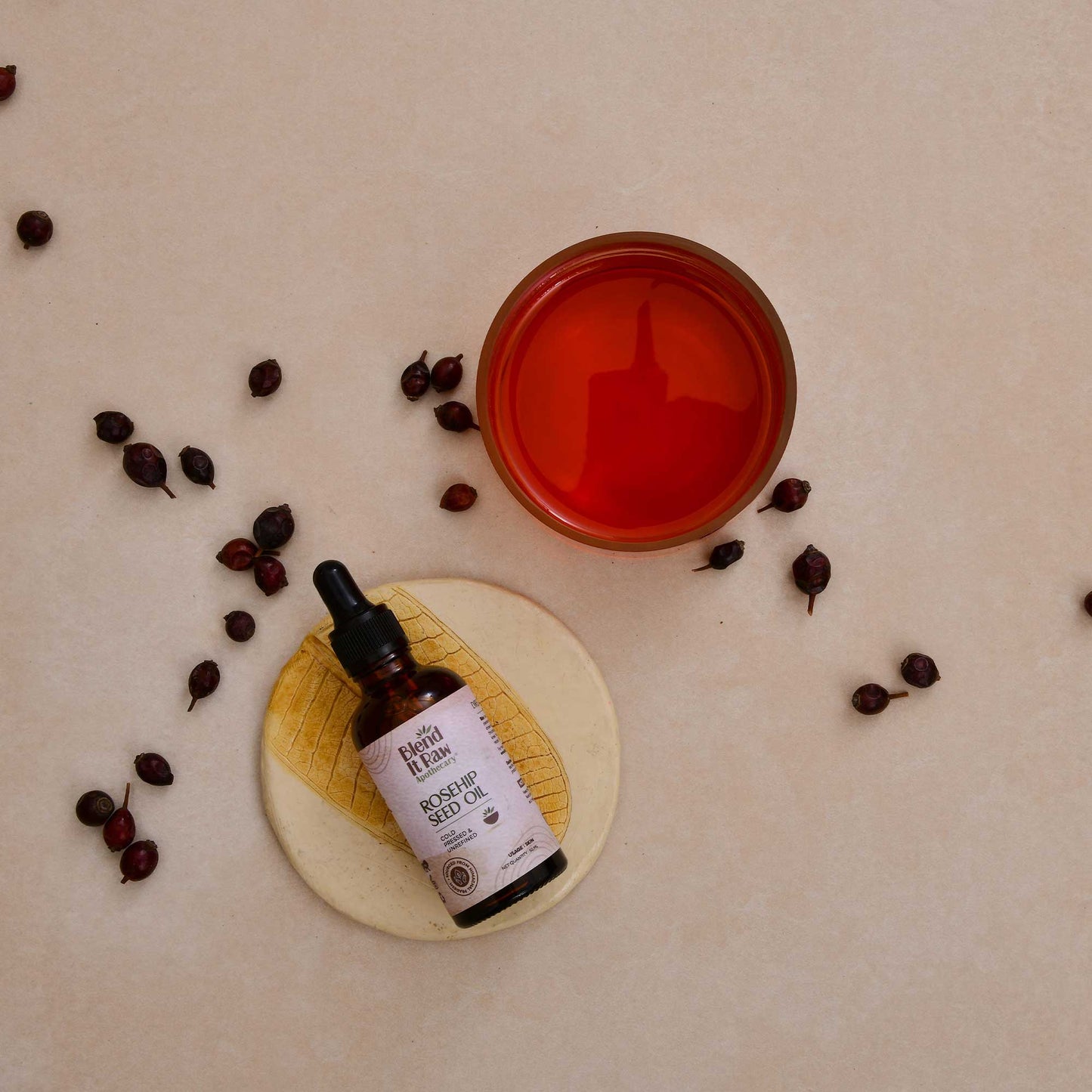 Quantity: 50 ml

Our Rosehip Oil is made by using the traditional method of cold pressing the seeds of rosehip tree fruit.

Rosehip Oil for pigmentation and acne marks: Use Blend It Raw Apothecary's pure Rosehip Oil everyday to notice a visible glow, reduction in pigmentation & acne marks/sun spots and scars.
It protects skin from sun damage: Rosehip Oil protects the skin and increases cell turnover because it contains vitamin E, vitamin D and B-carotene, a form of vitamin A, which are all antioxidants that help fight free radicals.
It is non greasy: Rosehip Oil is a dry oil which seeps into the skin without being greasy or too oily. This makes it suitable for all skin types.

You can use it as a facial oil after cleansing & toning and as a body oil on damp skin after shower. Apply regularly to neck/elbows and knees post shower. It works great as a lip oil too.
Two things that make us unique: Firstly, we source our ingredients directly from farmers in India to ensure top quality, unlike other brands that simply claim to use "farm-sourced" ingredients. Secondly, we go beyond just selling products by providing a platform for safe and effective DIY beauty and wellness solutions. Our founder, a certified formulator and aromatherapist, carefully creates each recipe and shares her expertise with customers, empowering them to take charge of their own self-care.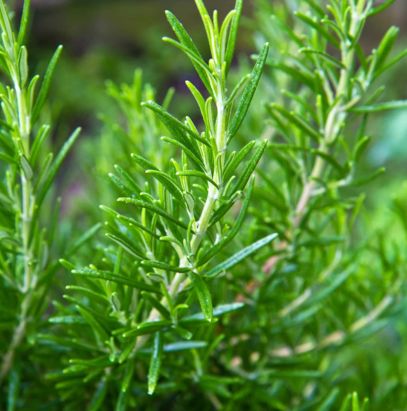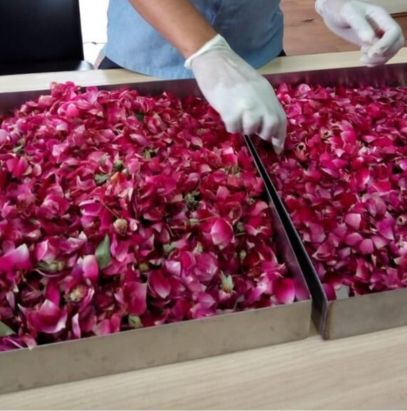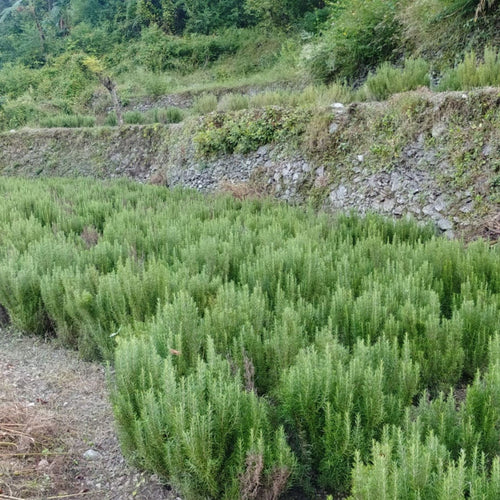 Face is Glowing
Hi, Me and my husband have started using this oil and I must say I can see visible difference in the face.
Rosehip oil
I saw a lot of stories about the rosehip oil help with fading scars and pigmentation so I tried it ! Unfortunately I do have acne prone skin so I think it made me break out in the first go but then I began to see a tonal difference in my skin. I use it sparingly now, mostly as a top up after the hibiscus face mask
I already love your rosehip oil and aloevera gel they blend so well and I do not break out as well.
Loved the natural texture and feel of this oil
Hey Aarushi,
I hope you are doing well.
I am writing this to you regarding my experience with Rosehip oil.
Since I have acne prone skin so,i don't use it regularly on my face. But i use it in many DIY for its benefits. It's actually a golden miracle.
Let me explain,
I had a lip allergy few years back(bacterial). My lips turned completely black and I had to consult a skin specialist. After spending thousands bucks and treatment, my lips became normal.
And 2 weeks back, i noticed that same Allergy. No lip balms works for it. I thought,I would again have to consult a skin specialist. But then I thought of your Rosehip oil. I wanted to give it a try before going to a Dr.
And guess what???
Its been 5 days, i am applying it regularly. Day/night. And I can see that 70% of those black patches over my lips has gone. Just in 5 days. ��
I never experienced such fast effect. �
You actually saved my money.. ���
Thank you so much. It's a miracle in a bottle.
Keep doing this great work.
Looking forward for hair cleansers and many more new launches from your side.
��
You're absolutely an inspiration for womens. ��