Regular price
Rs. 180.00
Sale price
Rs. 180.00
Unit price
per
Sale
Sold out
Hair Tea
Hair Growth
Rosemary infused oil
Our edible grade Rosemary Leaves are organically grown, harvested and shade dried by a group of women in a small village near Yamunotri in Uttarakhand (India), providing them with a supplementary income. Rosemary is known to stimulate hair growth, cleanse the scalp, increase shine, and relieve scalp issues.

You can use dried rosemary herb to make hair tea/ rosemary water or infuse it in coconut oil for rosemary hair oil.

Share
View full details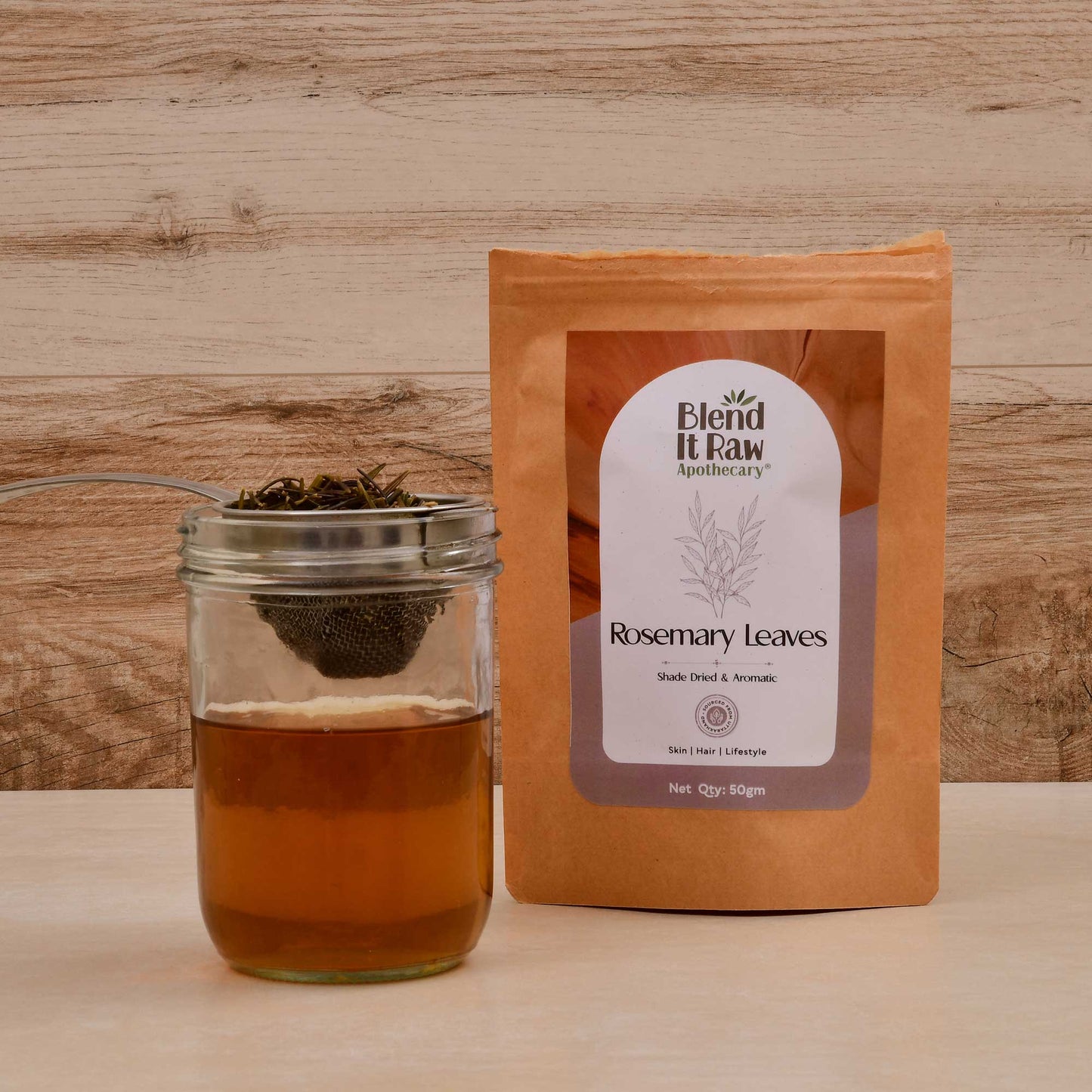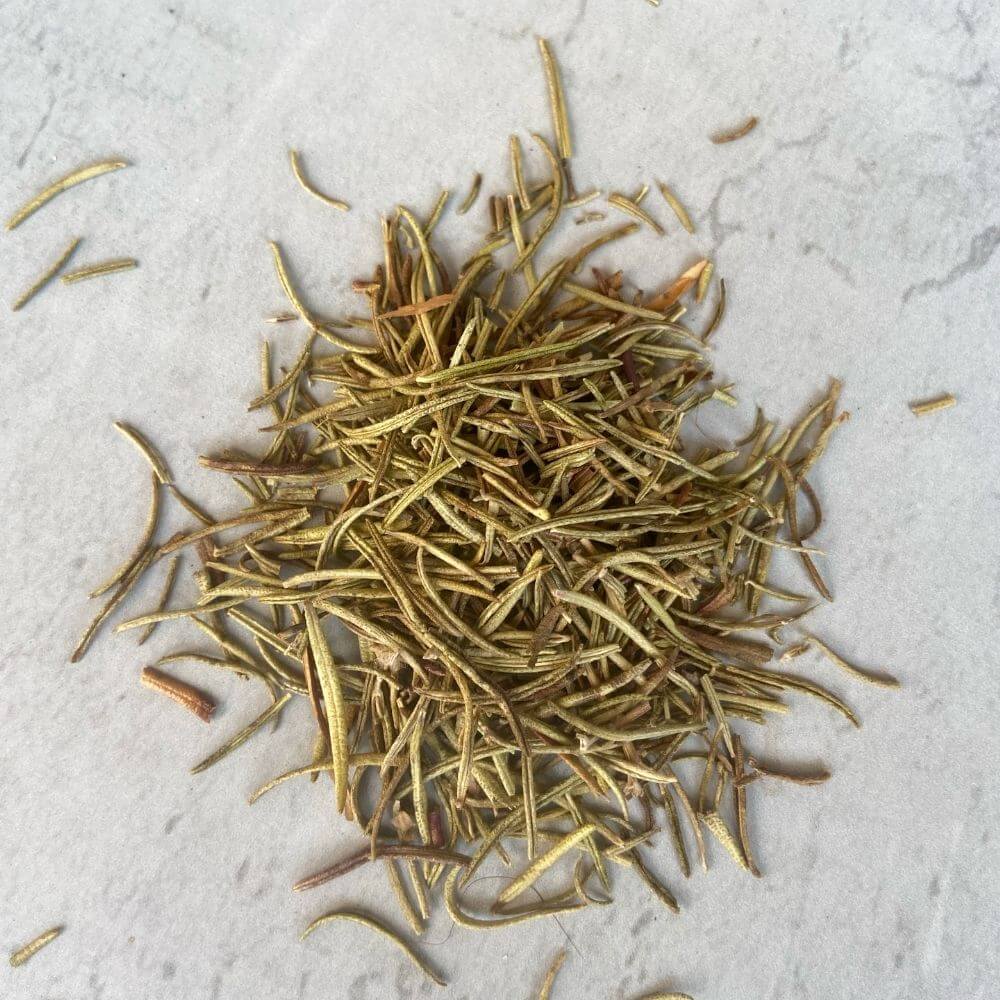 Dried Rosemary Leaves for Hair, Skin & Consumption (Edible grade)
Rosemary is the first herb that comes to our mind when we think of hair growth. Grown, harvested, and shade dried by a group of women using organic manure in a small village with just 30 households near Yamunotri in Uttarakhand, India, our Rosemary Leaves are the most premium quality Rosemary Herb you can buy online. This Rosemary cultivation provides these families supplementary income.
Benefits of Rosemary Leaves for hair:
Growth – Stimulates and improves circulation to the scalp, thus encouraging hair growth
Cleanser – Due to its antibacterial quality, it gently cleanses the scalp well
Shine – Increases shine
Scalp issues – Relieves irritated, dry, flaky, dandruff-ridden scalps
How to use dried Rosemary Leaves for hair care?
Rosemary Water: Brew 1 tablespoon of Rosemary Leaves in 1 mug of boiling water, sieve after an hour, and use this sieved rosemary tea as your hair rinse/scalp spray or add it to your hair masks.
Rosemary Hair Oil: Fill 1/4th of a jar with crushed rosemary leaves and add coconut oil till the top. Leave it by a sunny window for 4 weeks. Sieve and use as your hair oil.
Two things that make us unique: Firstly, we source our ingredients directly from farmers in India to ensure top quality, unlike other brands that simply claim to use "farm-sourced" ingredients. Secondly, we go beyond just selling products by providing a platform for safe and effective DIY beauty and wellness solutions. Our founder, a certified formulator and aromatherapist, carefully creates each recipe and shares her expertise with customers, empowering them to take charge of their own self-care.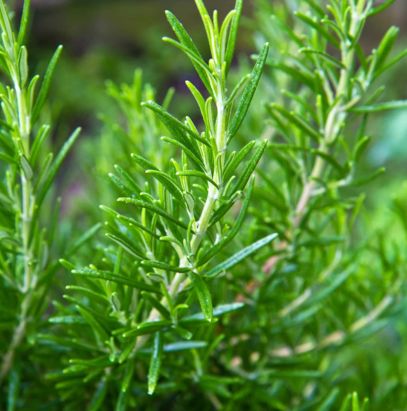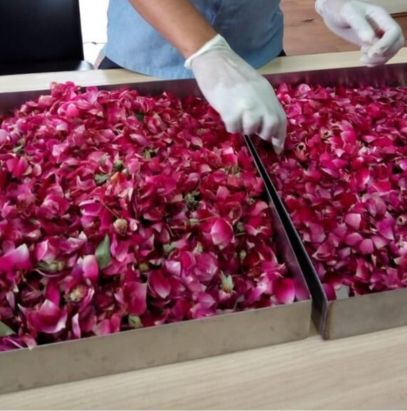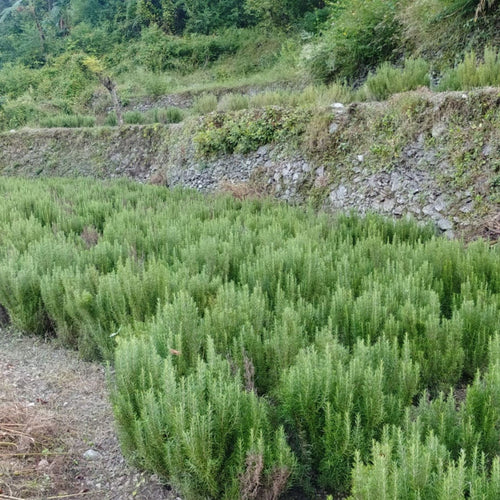 Amazing herbs.. love it!
Hello!
I had ordered Rosemary leaves and I finally used it on my skin and hair and I loved it.. i just let it soak overnight..
I loved how soft and light my hair felt and my skin as well..
I'm trying another way today and just wanted to say thank you for these amazing natural herbs.
Have a great day! ❤️
Boost up your hair growth
I just tried it for the first time used for 3 months amaze with the results just ordered 2 more packs loved it 😍 A very big of blend it raw products. Thankyou arushi ❤️
Top Quality product👍🏼
100% organic and homegrown.
Worth buying!
Gracious smell
Love the smell. Will soon post the details of growth 🤌🏻❤️
Tea of hair ✨
These leaves tea can reduce your dandruff and worth for purchase ❤️🤌