Regular price
Rs. 520.00
Sale price
Rs. 520.00
Unit price
per
Sale
Sold out
Pigmentation
Acne Marks
Dewy Glow
#PROUDLYLOCAL: Our Rosehip Oil is cold pressed using Wild Himalayan Rosehips. It isn't imported from Chile or from anywhere around the world. We put in a lot of efforts to source our Rosehip seeds from upper Himalayas, dry them in sun and bring them to Delhi where the oil is extracted.
Pure, unrefined Rosehip Oil 𝐞𝐟𝐟𝐞𝐜𝐭𝐢𝐯𝐞𝐥𝐲 𝐰𝐨𝐫𝐤𝐬 𝐨𝐧 𝐩𝐢𝐠𝐦𝐞𝐧𝐭𝐚𝐭𝐢𝐨𝐧, 𝐚𝐜𝐧𝐞 𝐦𝐚𝐫𝐤𝐬, 𝐮𝐧𝐞𝐯𝐞𝐧 𝐬𝐤𝐢𝐧 𝐭𝐨𝐧𝐞 𝐚𝐧𝐝 𝐬𝐮𝐧 𝐝𝐚𝐦𝐚𝐠𝐞. 𝐈𝐟 𝐮𝐬𝐞𝐝 𝐫𝐞𝐠𝐮𝐥𝐚𝐫𝐥𝐲, 𝐢𝐭 𝐦𝐚𝐤𝐞𝐬 𝐭𝐡𝐞 𝐬𝐤𝐢𝐧 𝐞𝐱𝐭𝐫𝐞𝐦𝐞𝐥𝐲 𝐫𝐚𝐝𝐢𝐚𝐧𝐭.
Share
View full details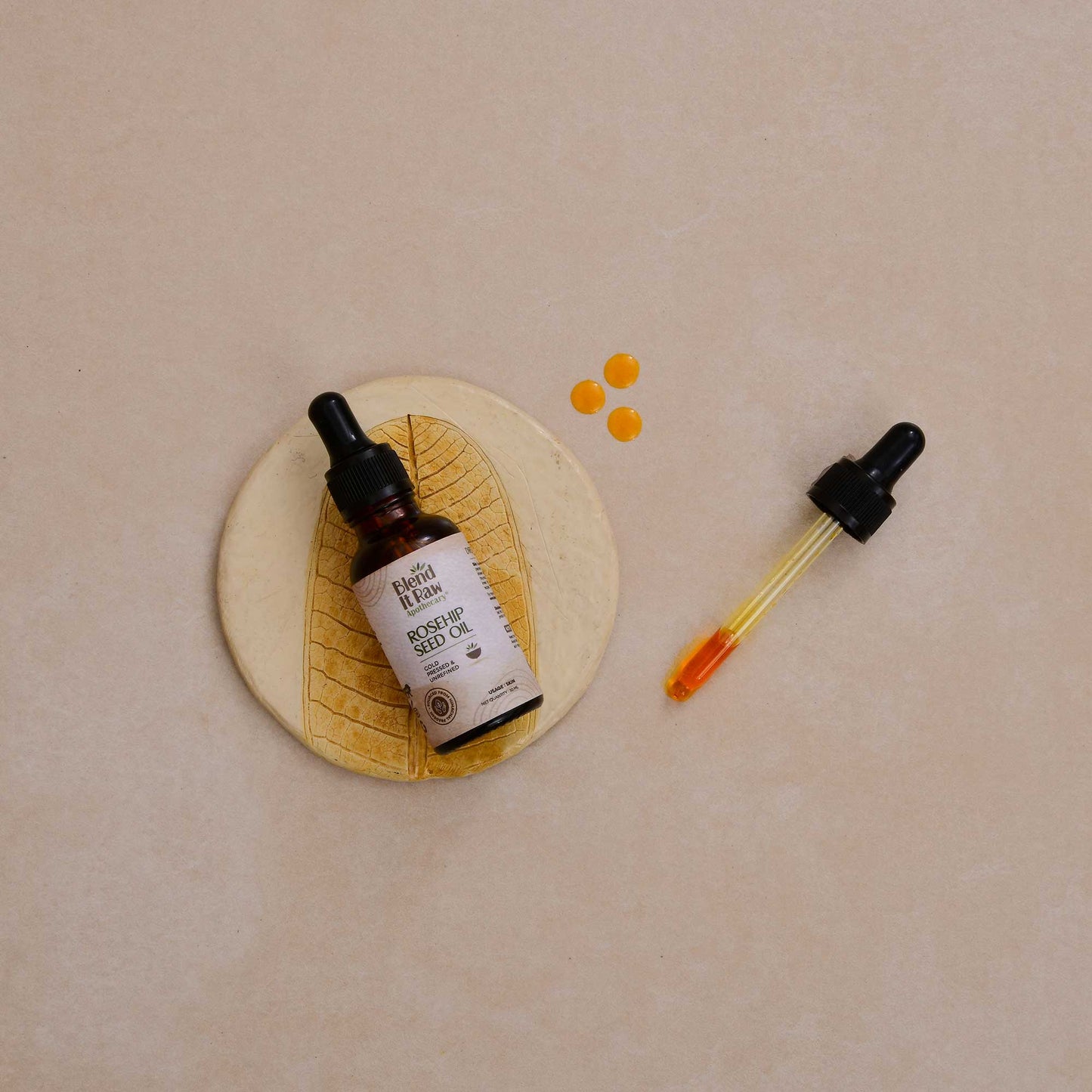 Quantity: 30 ml
Our Rosehip Oil is made by using the traditional method of cold pressing the seeds of rosehip tree fruit.
Rosehip Oil for pigmentation and acne marks: Use Blend It Raw Apothecary's pure Rosehip Oil everyday to notice a visible glow, reduction in pigmentation & acne marks/sun spots and scars.
It protects skin from sun damage:

Rosehip Oil protects the skin and increases cell turnover because it contains vitamin E, vitamin D and B-carotene, a form of vitamin A, which are all antioxidants that help fight free radicals.
It is non greasy: Rosehip Oil is a dry oil which seeps into the skin without being greasy or too oily. This makes it suitable for all skin types.
You can use it as a facial oil after cleansing & toning and as a body oil on damp skin after shower. Apply regularly to neck/elbows and knees post shower. It works great as a lip oil too.
Two things that make us unique: Firstly, we source our ingredients directly from farmers in India to ensure top quality, unlike other brands that simply claim to use "farm-sourced" ingredients. Secondly, we go beyond just selling products by providing a platform for safe and effective DIY beauty and wellness solutions. Our founder, a certified formulator and aromatherapist, carefully creates each recipe and shares her expertise with customers, empowering them to take charge of their own self-care.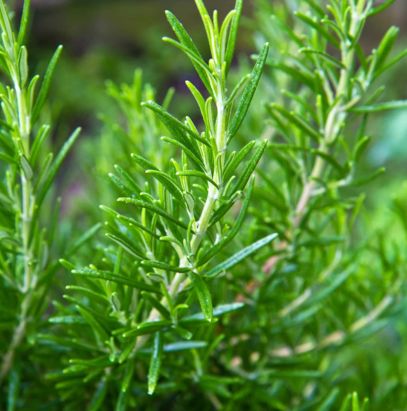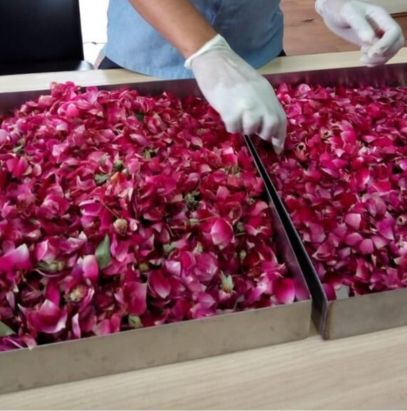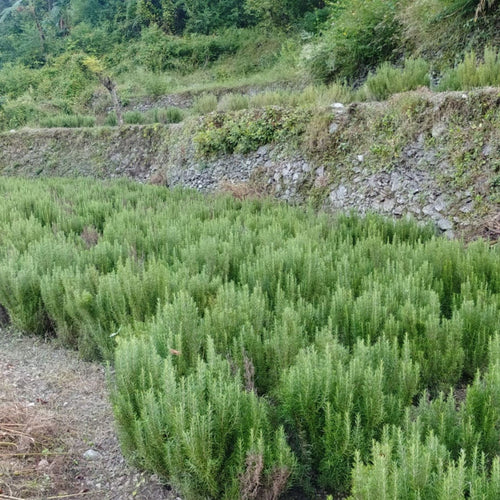 That Glow!!
I have been using this rosehip oil since a week and could observe a lot of changes on my face and lips. Thank you so much😊
Amazing
Started using for my mother...omg the glow is just wow...she has normal skin but dull and dehydrated.after using rosehip oil her face was hydrated and shining.. BIR always gives quality products...thankyou Aurushi
Magical
Heyy I started using aloevera gel and omgggg it worked like magic on my face. I have oily skin and for that I always get tiny bumps everywhere but after using aloe gel and rosehip oil it has almost gone. It's a game changer thing love love ❤❤❤
I am BLOWN!
Oh boy! Your Alovera gel and rosehip combination on my skin has worked literally like MAGIC! There were rashes on my 🍑 and it had caused black patches. Since 2 years I was struggling to get rid of it. Nothing worked. No medication worked. But BIRA WORKED!🥹🥹🥹🥹 My rashes are gone and my 🍑 has even skin tone🥹🫀 You guys are defination of magic ✨ thank you from the bottom of my heart ❤️
Rosehip Seed Oil
This Divine Infusion is so gentle on my Skin throughout the Day. Pigmentation is reducing in a matter of 15 days. My skin stays supple and happy with Rosehip Seed Oil. No#1 Skin Love 💕
Thank You Aarushi.