Regular price
Rs. 350.00
Sale price
Rs. 350.00
Unit price
per
Sale
Sold out
99% Aloe Pulp
Hair Conditioner
No added color
Our Aloe Vera Gel is harvested from aloe plants grown in Rajasthan, ensuring its high quality. It is free from added colors, fragrance, and fillers. Aloe vera has calming properties that help soothe skin inflammations, hydrate dry and itchy skin, regulate oil production, and alleviate insect bites and razor burns. When used as a pre-poo mask, it acts as a natural conditioner for hair.
Our aloe vera gel is composed of 99% pure aloe pulp & juice, with the remaining 1% consisting of aqua, a plant-based natural thickener (xanthan gum), and a food-grade preservative. Preservation is important to keep it shelf stable.
Share
View full details
Grown and harvested in:
Rajasthan, India
Ingredients:
Aloe Vera Gel, Xanthan Gum (edible thickener), Potassium Sorbate (food grade preservative)
99% Pure Aloe Gel: NOT 100% BUT 99% PURE: Unlike many Aloe vera gels which claim to be 100% pure aloe gel, which is impossible, we genuinely claim our Aloe vera Gel to be 99% pure. The rest 1% is aqua, xanthan gum (plant-based natural thickener), and food-grade preservative.
Two things that make us unique: Firstly, we source our ingredients directly from farmers in India to ensure top quality, unlike other brands that simply claim to use "farm-sourced" ingredients. Secondly, we go beyond just selling products by providing a platform for safe and effective DIY beauty and wellness solutions. Our founder, a certified formulator and aromatherapist, carefully creates each recipe and shares her expertise with customers, empowering them to take charge of their own self-care.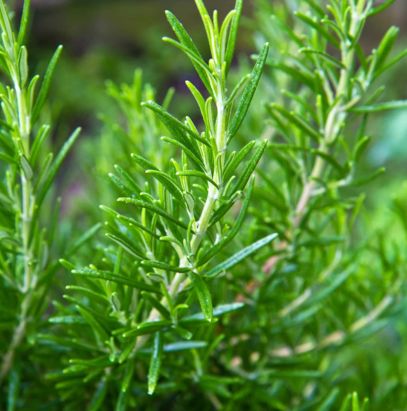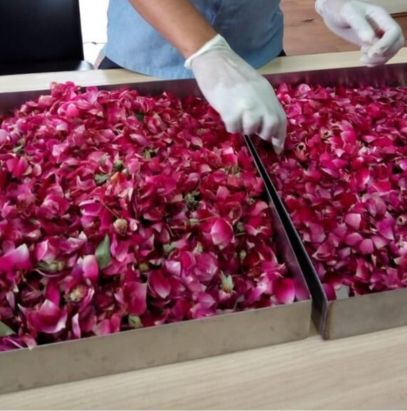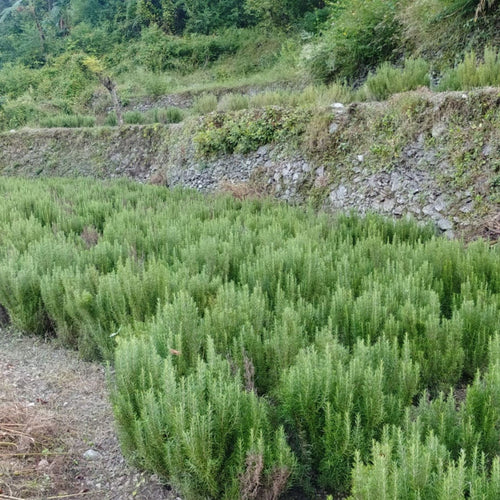 Didn't received the product!!!!
Quiet Unhappy with the delivery and customer service, because it's more than 20 days and I haven't recieved my order don't even have any idea when I will be receiving it or not!! I kept messaging them, and they didn't respond. I love their products but THIS IS SERIOUSLY NOT WHAT I EXPECTED FROM BLEND IT RAW APOTHECARY. I even don't know when I will receive my refund. I have to write a review here so they can see because they aren't reply anywhere else.
Hi Mamta, I attempted to contact you regarding an update on your order, but your phone was switched off. As previously communicated on September 30th, we dispatched a new shipment for you last Saturday. Following that, our entire team was on an extended weekend break. We fully understand that your parcel has been delayed due to a misrouting by the courier service with your previous shipment. We are committed to ensuring a positive experience for you, which is why we sent out a replacement parcel and notified you of this action. Your order is currently in transit, and you can expect to receive it within the next 1-2 days. We sincerely appreciate your patience during this time. Thank you.
Amazing product
Your aloe vera gel is so good..my skin becomes so soft...I have tried the aloe and rosehip oil..omg I must say that glow after washing my face is just wow....thank you 😊..I tried so many aloe vera gel which cause me irritation once I apply..but aapka aloe just melted into my skin. Really thank you....I want to try your hair care products..
Amazing product
Wonderful hair mask makes my hair super silky and smooth definitely a good purchase
Legitimately LIT Product
Oh boy! Your Alovera gel and rosehip combination on my skin has worked literally like MAGIC! There were rashes on my 🍑 and it had caused black patches. Since 2 years I was struggling to get rid of it. Nothing worked. No medication worked. But BIRA WORKED!🥹🥹🥹🥹 My rashes are gone and my 🍑 has even skin tone🥹🫀 You guys are defination of magic ✨ thank you from the bottom of my heart ❤️
Amazing - tamed my frizzy hair
I love the aloe avocado oil mask. Works amazing on my dry and frizzy hair