Regular price
Rs. 320.00
Sale price
Rs. 320.00
Unit price
per
Sale
Sold out
Facial Massage
Facial Oil
Deep Hydration
Derived from the pulp of Avocado, Avocado Oil is thick yet deep penetrating oil with a smooth texture which makes it an ideal oil for facial massages including facial yoga or gua sha. If you have extremely dry skin, use it as a facial oil on damp skin everyday.
Avocado Oil provides deep hydration, enhances skin's natural barrier and provides Vitamin E to skin. 
Share
View full details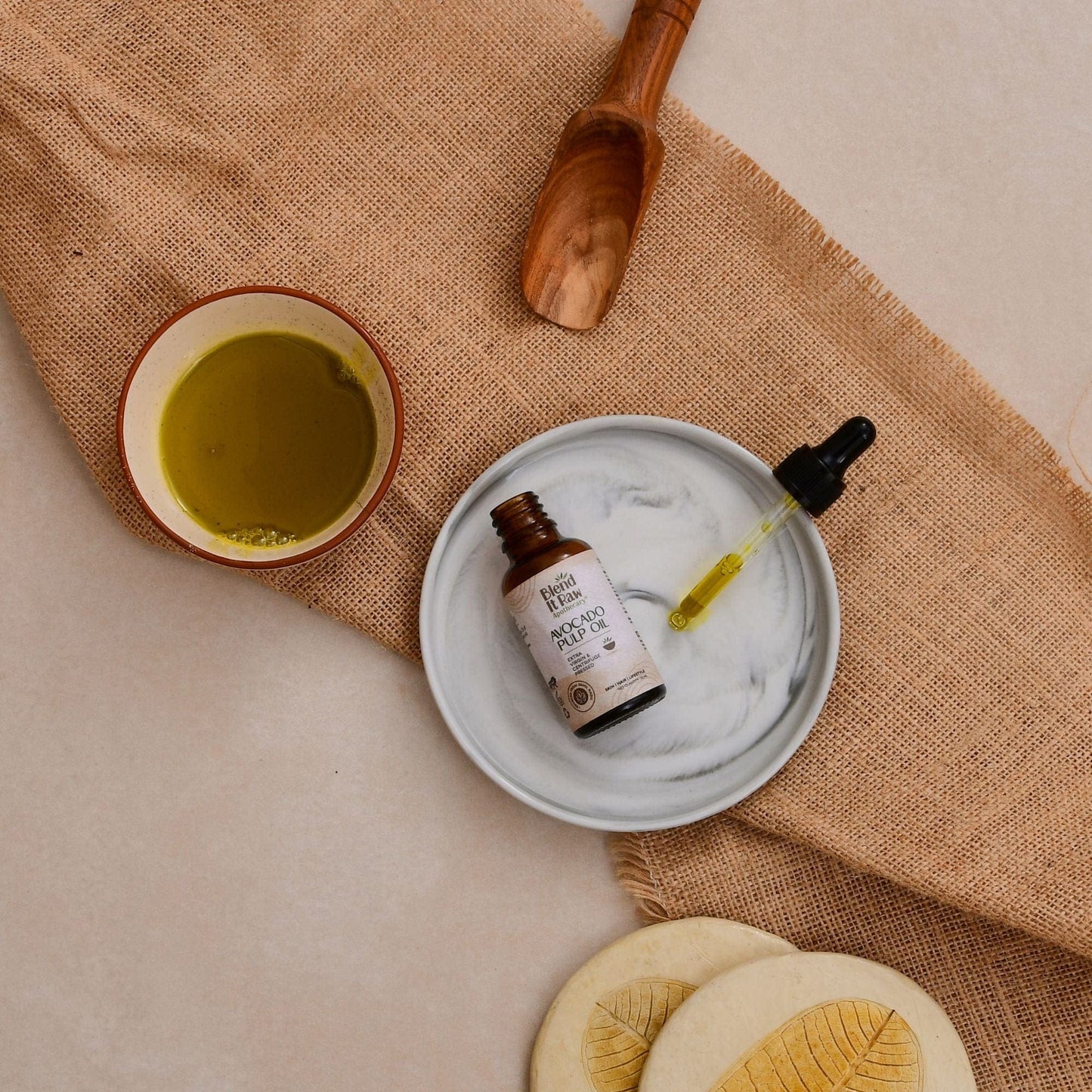 Quantity: 30 ml
Our unrefined Avocado Oil is cold pressed from the soft green flesh around the pit of avocadoes from Tamil Nadu.
Perfect Facial Oil for dry skin:

Avocado Oil is a thick, deep-penetrating oil which is perfect to deep nourish dry skin. Use it as a facial oil after cleansing & toning or as a body oil on damp skin post shower for soft and supple skin.
Avocado Oil as a deep hair conditioner:

Avocado Oil is extremely rich in oleic acid and monounsaturated fats, making it one of the few oils that actually penetrate the hair shaft and moisturize hair, rather than sitting on top and coating the hair. These fats also strengthen the hair shaft and help prevent breakage. Massage pure avocado oil into your scalp and on your edges, leave overnight and shampoo the next day.
Apply avocado oil to tangles, or throughout your hair, as a detangling agent. It has great slip and can be used as an alternative to conditioner.
Two things that make us unique: Firstly, we source our ingredients directly from farmers in India to ensure top quality, unlike other brands that simply claim to use "farm-sourced" ingredients. Secondly, we go beyond just selling products by providing a platform for safe and effective DIY beauty and wellness solutions. Our founder, a certified formulator and aromatherapist, carefully creates each recipe and shares her expertise with customers, empowering them to take charge of their own self-care.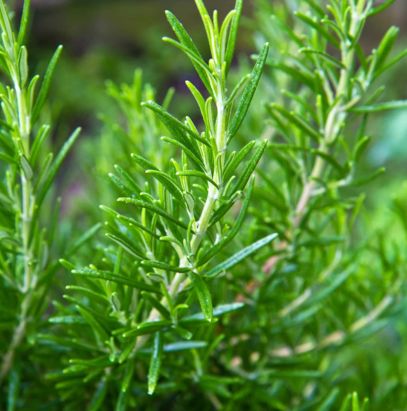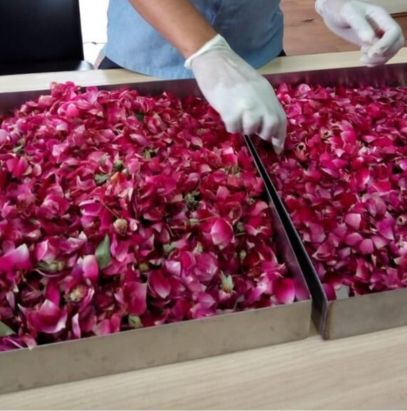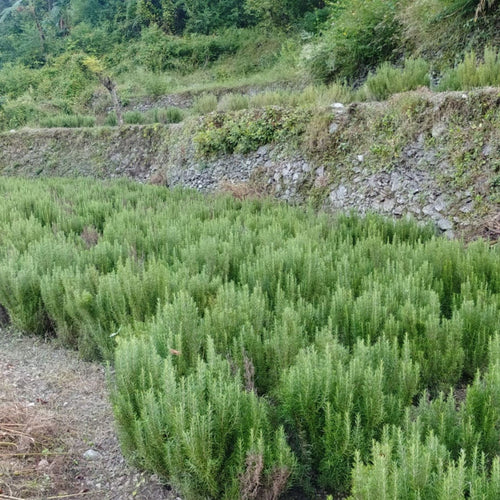 Loved this
I hv dry extremely frizzy hair. And this oil is just perfect for my hair. Quality, texture (thick), smell everything is perfect. Just the bottle i received in was kinda faulty. After a few use, the cap got loosened and it separated. But its nothing that i couldn't fix. So overall great.
Hydrating oil for skin and hair
A very hydrating oil. Keeps skin supple when used as the final step in skincare
Used as a serum to control frizz, works great in both cases
Best Oil!!!!
Hey 👋
I really wanted to express my gratitude towards your product ( Avocado Oil). It really changed my skin. After applying few drops only my skin felt moisturized like never ever before!!!!.
I didn't knew that my skin could feel such miracle before applying your avocado oil. Thankyouuu so much🥺❤.
Please please keep up the good work. I will be your forever consumer particularly for this product.
The best
the best leave in conditioner...it really makes hair so soft and tangle free ...if u best quality go for blend it raw♥️
Loved the product…!
My hair was so fizzy and dry, after first use itself I could see the change, my hair feels so soft, smooth and shiny now… avocado � oil has my heart now, in love with this avocado oil…❤️