Regular price
Rs. 400.00
Sale price
Rs. 400.00
Unit price
per
Sale
Sold out
Steam Distilled
Smells like Fresh Tulsi
Toner for Oily Acne Prone Skin
Our Holy Basil (Tulsi) hydrosol is made by steam distilling freshly harvested organic tulsi leaves. It serves as an excellent toner for oily, acne-prone skin due to basil's astringent properties. The antibacterial nature of basil helps combat skin-irritating bacteria, contributing to the prevention of acne.
In addition to its use as a toner, our Basil (Tulsi) hydrosol proves effective as a scalp mist and after-shave mist, thanks to its astringent properties. Moreover, its grounding tulsi aroma makes it an ideal choice as a meditation mist.
Share
View full details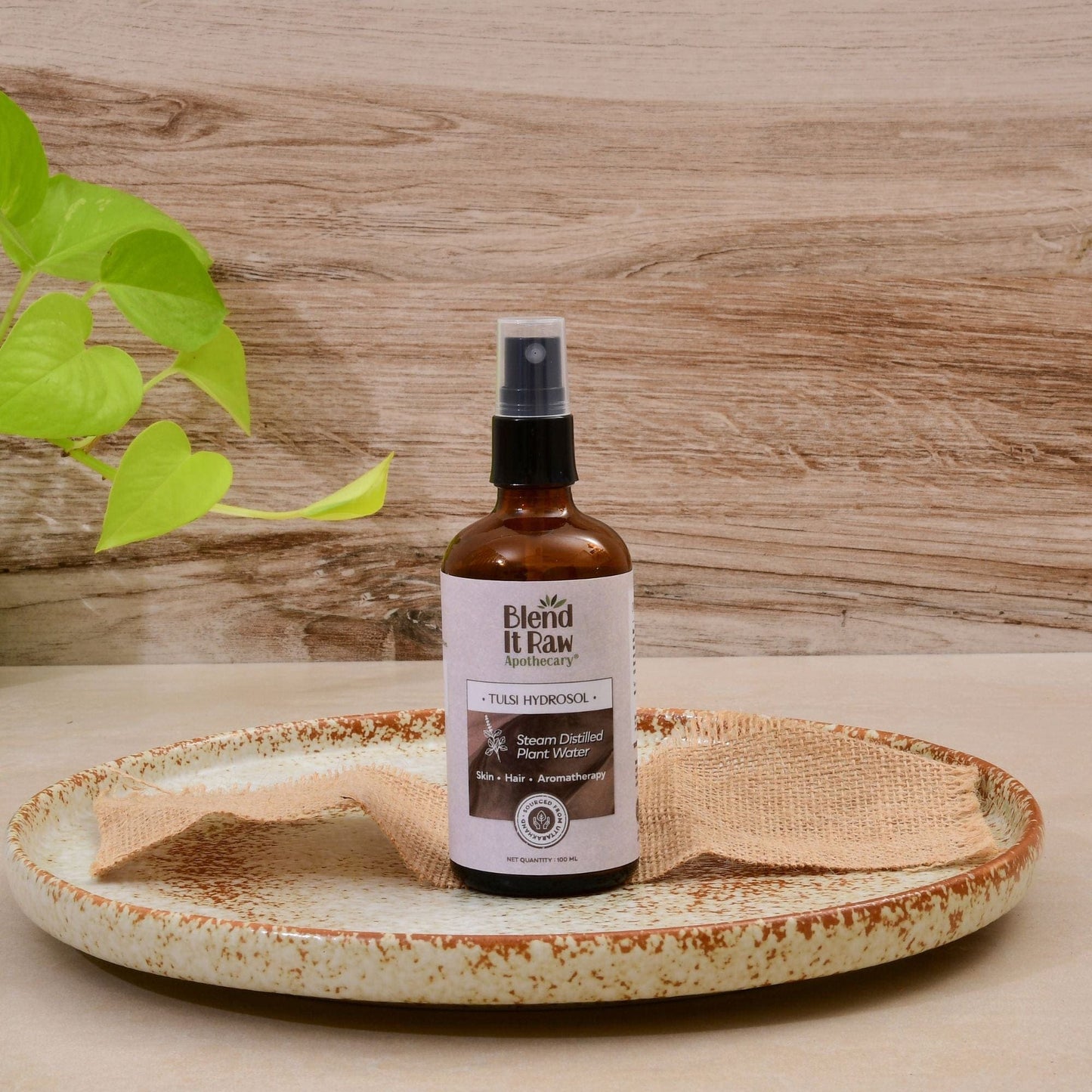 Net Quantity: 100 ml
Ingredients: Steam distilled water of Ocimum sanctum
How is our Tulsi Hydrosol made?
Our Tulsi hydrosol is made through steam distillation of fresh tulsi leaves grown in the mountains of Uttarakhand. The process involves heating water to generate steam, which carries the aromatic compounds from the plant material. The condensed liquid, known as hydrosol, is collected as a byproduct, resulting in a water-based product with the water-soluble aromatic properties of tulsi.
Benefits & Uses of Tulsi Hydrosol for Skin, Hair & Wellness:
Tulsi Toner for oily acne prone skin: The astringent properties of basil make it an effective toner for oily skin, controlling oil production. Being antibacterial in nature, basil is good for fighting off bacteria that irritate skin and lead to acne.
Tulsi Scalp Mist: Spray our basil hydrosol as a scalp mist to heal scalp issues, reduce dandruff and refresh scalp.
As an after shave mist: After you shave & wash your face, spray this instead of commercial after shave.
Meditation Mist: Spicy-sweet and centering, the warming scent of tulsi (holy basil) is used in meditation and for clarity. The fresh herbal scent of basil hydrosol is invigorating, cleansing, mind sharpening and mood uplifting. Enjoy spraying it around you to freshen your mind and body. A tonifying spray for balanced emotions and skin.
It is excellent for repelling mosquitoes. You can spritz it on mosquitoes or around you to keep them away.
Two things that make us unique: Firstly, we source our ingredients directly from farmers in India to ensure top quality, unlike other brands that simply claim to use "farm-sourced" ingredients. Secondly, we go beyond just selling products by providing a platform for safe and effective DIY beauty and wellness solutions. Our founder, a certified formulator and aromatherapist, carefully creates each recipe and shares her expertise with customers, empowering them to take charge of their own self-care.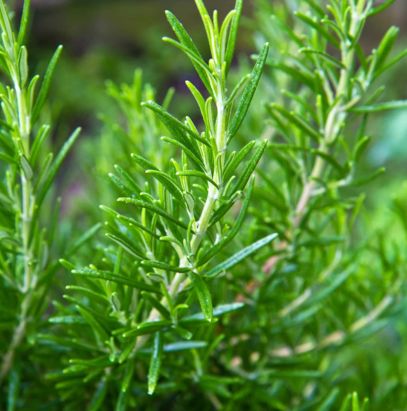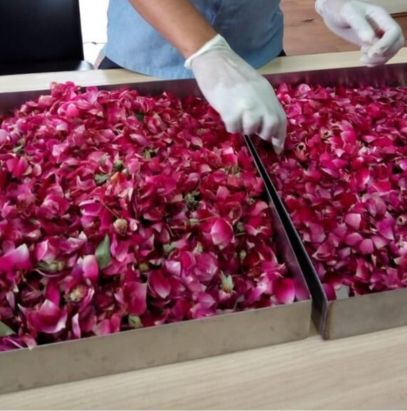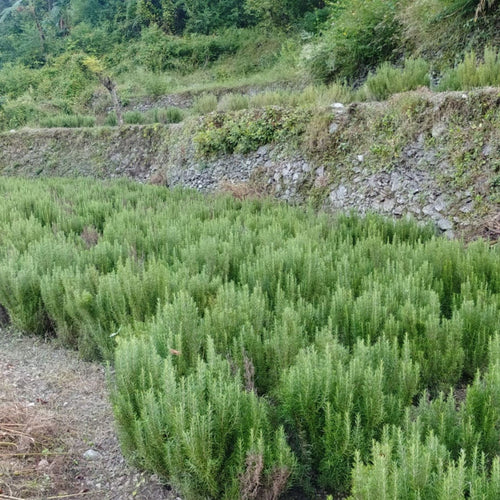 I have heat boils issue.. I was fed up totally.. then aarushi suggested me this... to my surprise it is like magic my heat boils are disappeared even if one or two occur then it doesn't become painful and quickly vanishes..... thanks a lot... fir such genuine products
I can't go back to the rose water which I have been using from ages since I used this hydrosol. It's sooting, calming and works great for my skin.
Have been using this product for the last 2-3 weeks every other day after washing my hair. I use it also when I am lazy and just need to hydrate my scalp with a little massage. Its not only refreshing but soothing. My itchiness has definitely reduced. Will be trying it this week with my face mask as I have acne prone skin!
Extremely useful as a toner for sensitive skin.Does'nt cause irritation at all.
It feels so refreshing and works great on skin. I have an acne prone skin. My skin suffers from redness problems..its too sensitive.. this hydrosol works like magic on my skin. I use it as a toner and then apply my moisturiser.