Regular price
Rs. 420.00
Sale price
Rs. 420.00
Unit price
per
Sale
Sold out
Rich in Chlorophyll
Antioxidant Rich
Hair Shine
Hemp Seed Oil by Blend It Raw Apothecary is a raw, unrefined, and cold-pressed oil that is rich in antioxidants, omega-3, omega-6, and polyunsaturated fatty acids. The oil has a pleasant nutty smell, deep green color due to presence of chlorophyll, and is easily absorbed into the skin.
It can be used as a facial, hair, and body oil, helping to heal acne, inflammation, and rough skin, while also stimulating hair growth and maintaining natural hair shine.
Share
View full details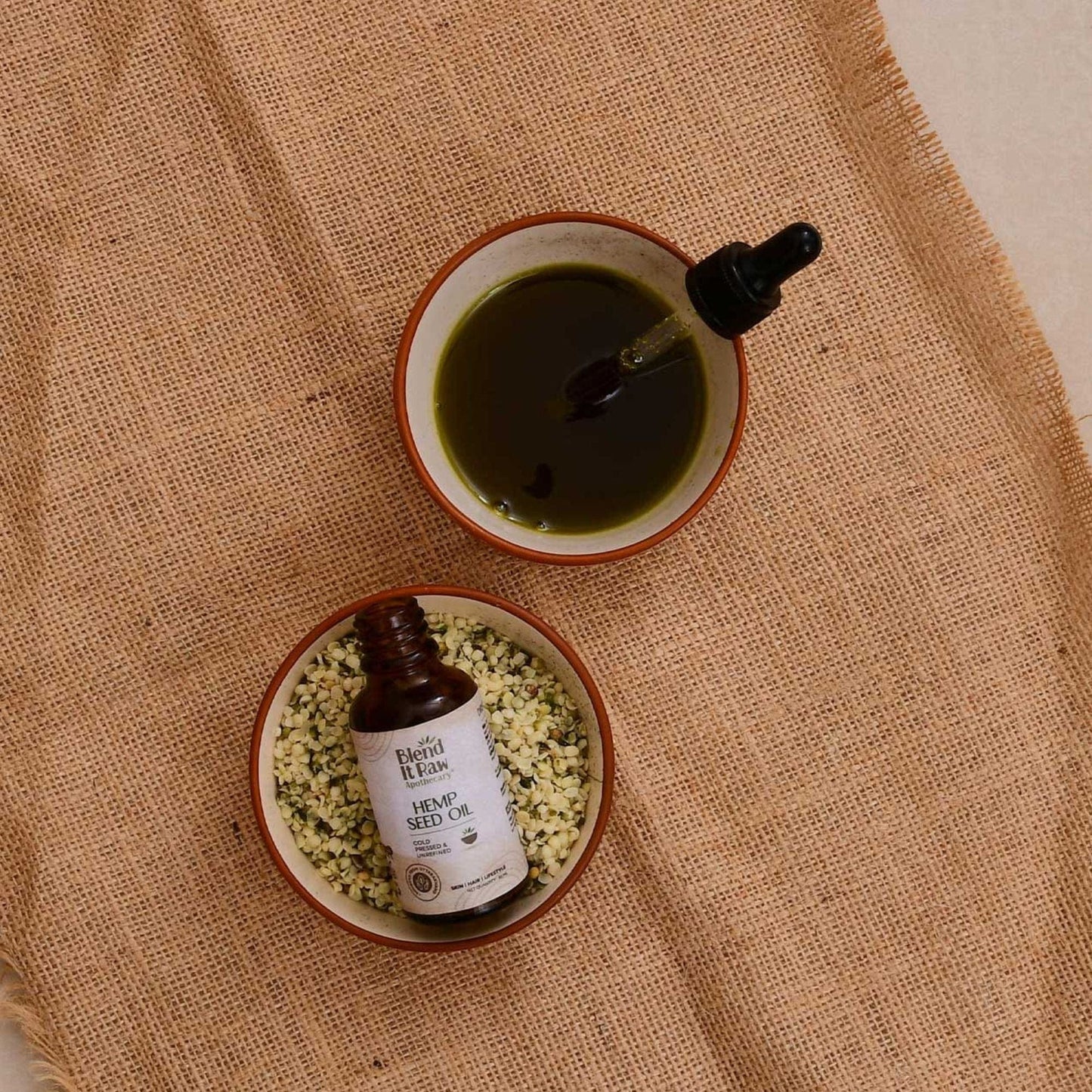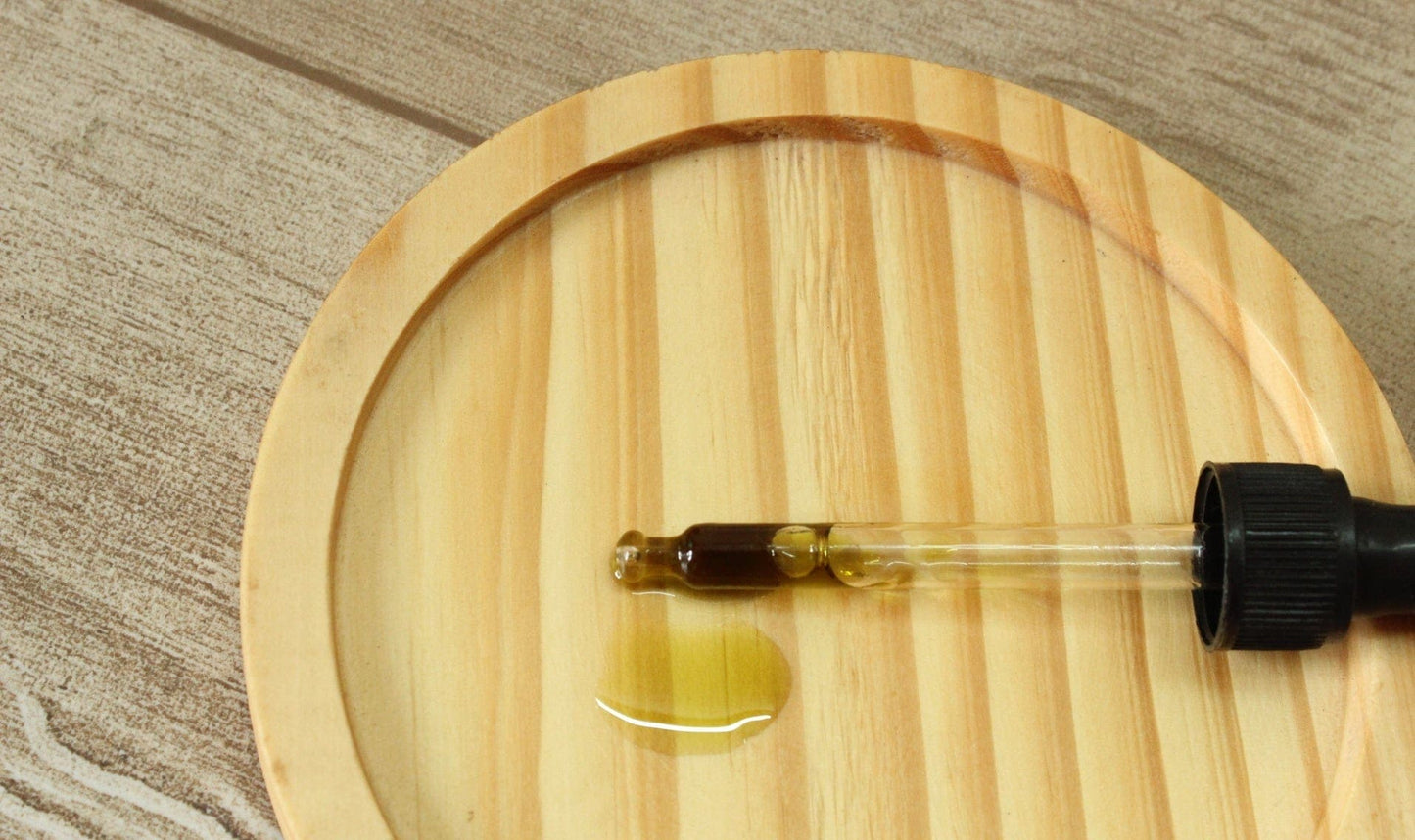 Quantity: 30 ml
Raw, unrefined and cold-pressed oil to preserve its Himalayan goodness. Hemp Seed Oil is exceptionally rich oil loaded with antioxidants as well as omega-3, omega-6, and polyunsaturated fatty acids, this oil has a pleasant nutty smell, deep green color, and absorbs well into the skin. The green color in hemp seed oil is a result of the chlorophyll which is naturally present in the seeds.
Hemp Facial Oil: creating a mess & being greasy, calms down any skin inflammation, balances oil production & protects the skin against pollution. Use Hemp Seed Oil as a facial oil, hair oil and body oil. It can help heal acne, mild skin rash, itchy scalp and rough skin. Hemp seed oil stimulates hair growth in the scalp. It can maintain hair's natural texture and make the scalp livelier to better support the hair.
Two things that make us unique: Firstly, we source our ingredients directly from farmers in India to ensure top quality, unlike other brands that simply claim to use "farm-sourced" ingredients. Secondly, we go beyond just selling products by providing a platform for safe and effective DIY beauty and wellness solutions. Our founder, a certified formulator and aromatherapist, carefully creates each recipe and shares her expertise with customers, empowering them to take charge of their own self-care.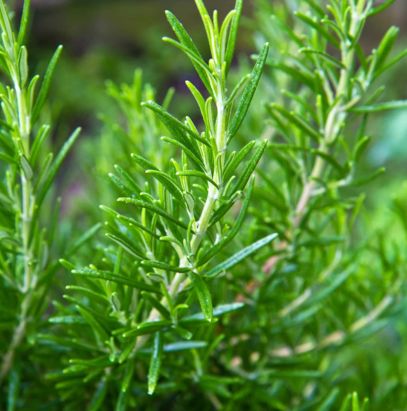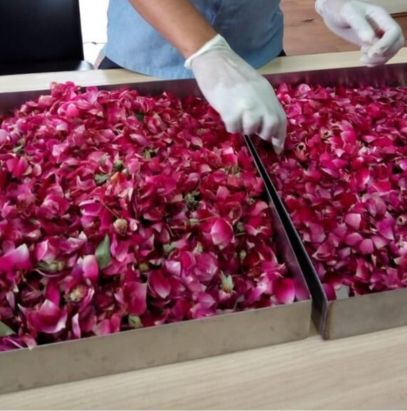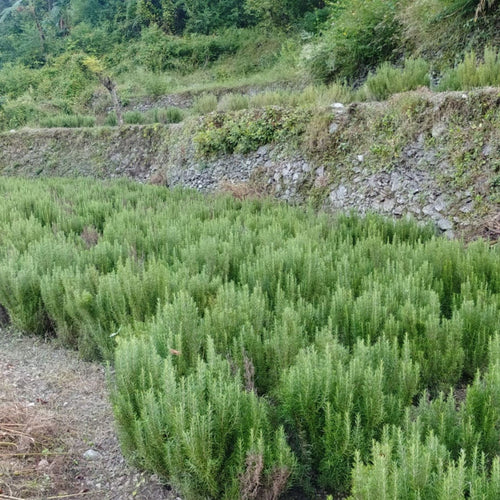 Boon for skin
Hemp seed oil is a boon for skin.. love its smell, my texture is improving, removes small white heads on massaging itself. After following up with a ceramide moisturizer my skin is soft
Amazing for itching and inflammation
This is an honest review from a sensitive skin person.
I have sun allergy and as soon as I step out in sun, I get sun burn with redness. I tried this rose hip oil and
1) it immediately soothed my inflammation and gave a calm effect.
2)Also I started applying it at night and have glowing face in the morning.
3) I have acne marks and acne and it was amazing to meet an oil which did not breakout on skin. I never thought an oil can be non greasy and so light on skin.
Thankyou for this product
Holy Grail for acne prone skin
It's such an amazing amazing oil, I was having tiny bumps on my face and they were itching like anything, I applied this oil and the next morning my skin was 70% better, also my skin felt healthier and smoother.
I'm a huge fan of this oil, it's amazing like all your products.
After a lot of experiments, I finally ended up with this facial oil. I am so happy to have found it, it has replaced all other oils and moisturizers.
I especially use it as a facial massage oil after scrubbing as it helps with pores tightening.
It helps calm inflammation and redness. Though your usual acne may pop up, the severity is reduced significantly. It neither irritates skin nor causes breakouts. Suits oily,sensitive skin well. It is one product I'll always fall back on.