Regular price
Rs. 650.00
Sale price
Rs. 650.00
Unit price
per
Sale
Sold out
Hair Growth
Scalp Care
Lightweight
Introducing our carefully crafted Rosemary Oil for hair, blending organic Rosemary leaves and pure Jojoba Oil through a four-week solar maceration method. This oil also includes Rosemary Essential Oil and Vitamin E Oil within safe limits, enhancing benefits to scalp.
 Rosemary leaves promote hair growth while Jojoba Oil suits all scalp types and addresses excess oiliness or dryness, making it suitable for everyone- even low porosity hair & oily scalp.
Usage: This oil is made for direct use. Massage into the scalp twice a week, leaving it overnight (or for a few hours), for at least three months to witness noticeable improvements in hair growth. Suitable for both men and women.
Note: This is not Rosemary Essential Oil, this is Rosemary Oil meant for direct usage.
Share
View full details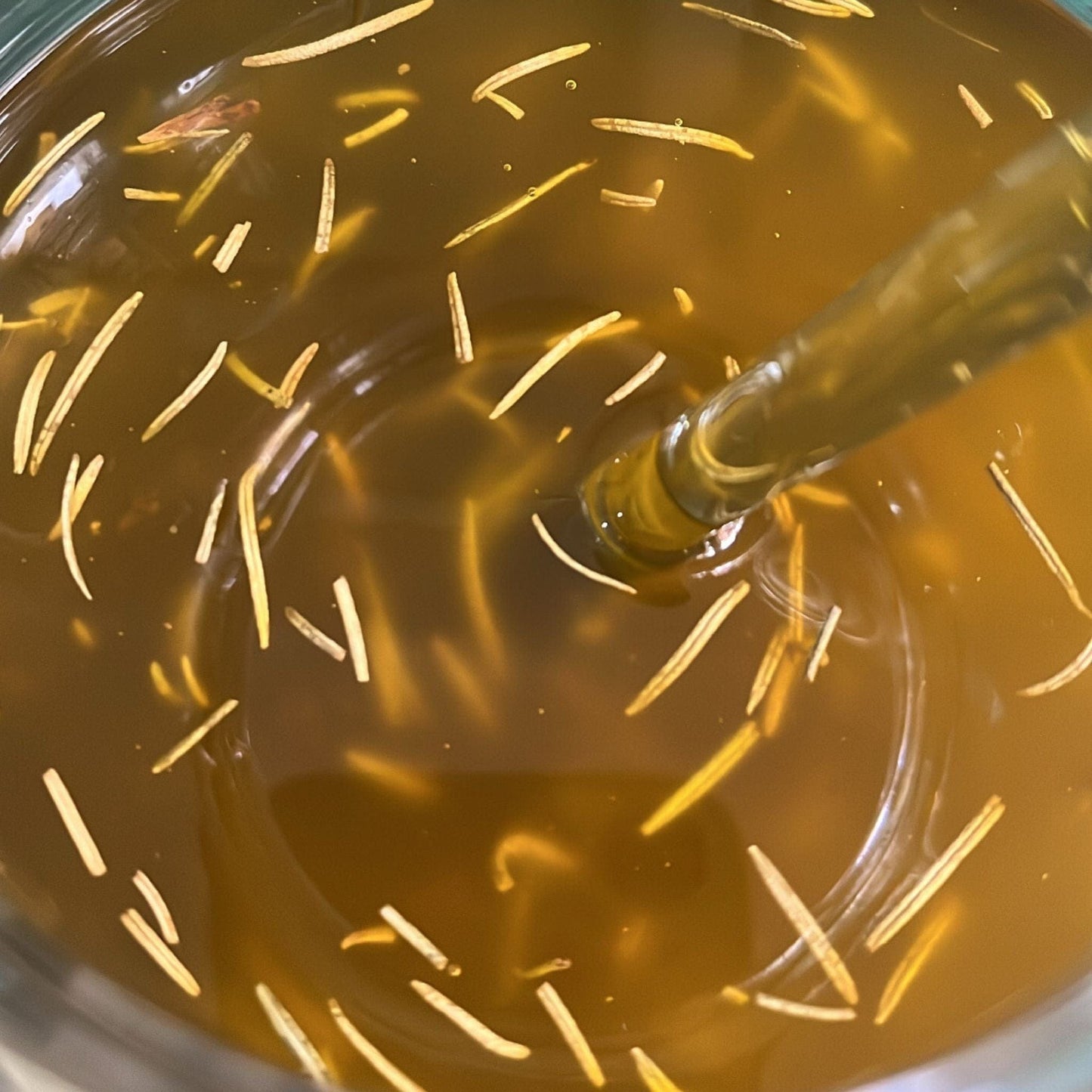 Ingredients: Jojoba Oil, Rosemary Leaves, Rosemary Essential Oil, Vitamin E Oil
Benefits of our Rosemary Oil for hair:
Stimulates hair growth
Prevents hair loss
Improves scalp health
Conditions and nourishes hair
Balances scalp dryness/oiliness
Lightweight rosemary hair oil
How to use Rosemary Oil for hair?
To use our Rosemary Oil, simply massage it into your scalp twice a week, leaving it on overnight before rinsing it out during your regular shampoo routine the next day. Consistency is key, and we recommend using it for at least three months to observe noticeable improvements in hair growth. Our Rosemary Oil is suitable for both men and women.
Can we use Rosemary Oil directly?
Yes, this is Rosemary Oil, not Rosemary Essential Oil. Our Rosemary Oil can be used directly, whereas Rosemary Essential Oil, which is a different product, should not be used directly.
Can I leave Rosemary Oil in my hair overnight?
Yes! If overnight oiling works for you. If you get acne on the face due to hair oiling, then shampoo within an hour.
Why did we choose Jojoba Oil as the base for our Rosemary Oil?
Jojoba Oil resembles our scalp's sebum, balancing and regulating sebum production for all scalp types.
Jojoba Oil's emollient properties moisturize hair, enhance manageability, reduce frizz, and protect against damage.
Suitable oil for macerations (maceration is a process where herbs are crushed, added to the oil, and sieved after a month).
We have high-quality Jojoba Oil from Rajasthan.
Hence, Jojoba Oil and Rosemary Oil make a perfect combination for all scalp and hair types.
Two things that make us unique: Firstly, we source our ingredients directly from farmers in India to ensure top quality, unlike other brands that simply claim to use "farm-sourced" ingredients. Secondly, we go beyond just selling products by providing a platform for safe and effective DIY beauty and wellness solutions. Our founder, a certified formulator and aromatherapist, carefully creates each recipe and shares her expertise with customers, empowering them to take charge of their own self-care.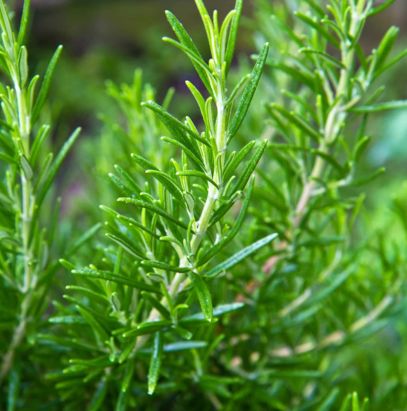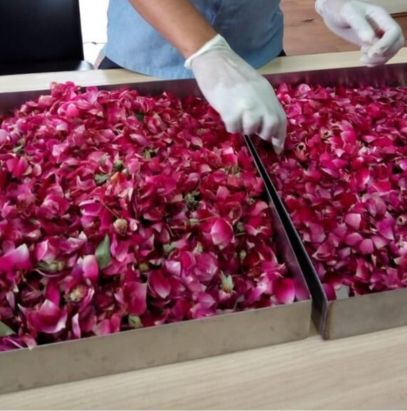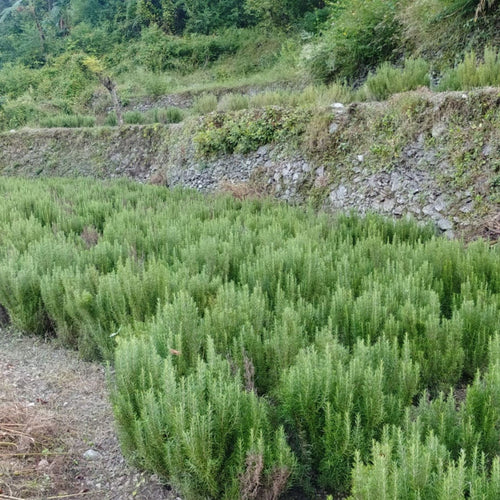 Rosemary hair oil🙌
I was about to message you about the rosemary hair oil... finally I can see improvement in my hair growth...there is a long way to go but still iam someone with wide forehead and I can see a lot of new baby hair...now iam finding a way to adjust these baby hairs😅😅..hair is thick...I have already ordered a 200ml bottle 😎I wil come back again after 6 months with my before after hair growth pics because I am that confident that this is working along with few lifestyle changes🙌🙌🙌wanna try your avocado hair oil alsooo❤️❤️❤️
Magic in a bottle
Hello Team,
I am writing this review after using the rosemary oil for like 2 months on regular basis. I oil my hair twice a week.
I have had a dry scalp issue which was diagnosed as scalp psoriasis. I have been suffering from this for past 8-9 years. Have used a lot of allopathy steroids induced OTC creams but nothing worked.
I gave up on my psoriasis condition and started to live with it. Until I came across this magical oil and thought to give it a try. Trust me it's GONE. My scalp psoriasis is gone . My hair health has improved. My hair fall is reduced. No itching.
I want to thank BIRA team for coming up with this magical oil and helping treat the issues naturally.
Amazing results of rosemary hair oil
Hi there BIRA team!
It's been one month since I've been using your ready to use rosemary oil and I've started seeing baby hairs on my scalp and good hair growth along with smooth hair..thank you for bringing such a promising quality rosemary hair oil..please keep the quality always intact
Rosemary hair oil
I have been using it since one month and it already started showing results , my hair feels soft and smooth. Thanks for the wonderful work keep growing , LOL❤️
I had used this rosemary oil which is tooooo goodd and my made my hair sooo smooth in just one use and i totally loved this ❤️❤️