Regular price
Rs. 400.00
Sale price
Rs. 400.00
Unit price
per
Sale
Sold out
Peppermint Hydrosol, distilled from organic Peppermint Leaves, has a cooling effect on the skin due to its Menthol content, making it useful in hot climates and after workouts. It can alleviate inflammatory skin conditions and serve as an astringent toner for oily skin. Additionally, it stimulates hair growth and reduces dandruff when used as a scalp mist.
Share
View full details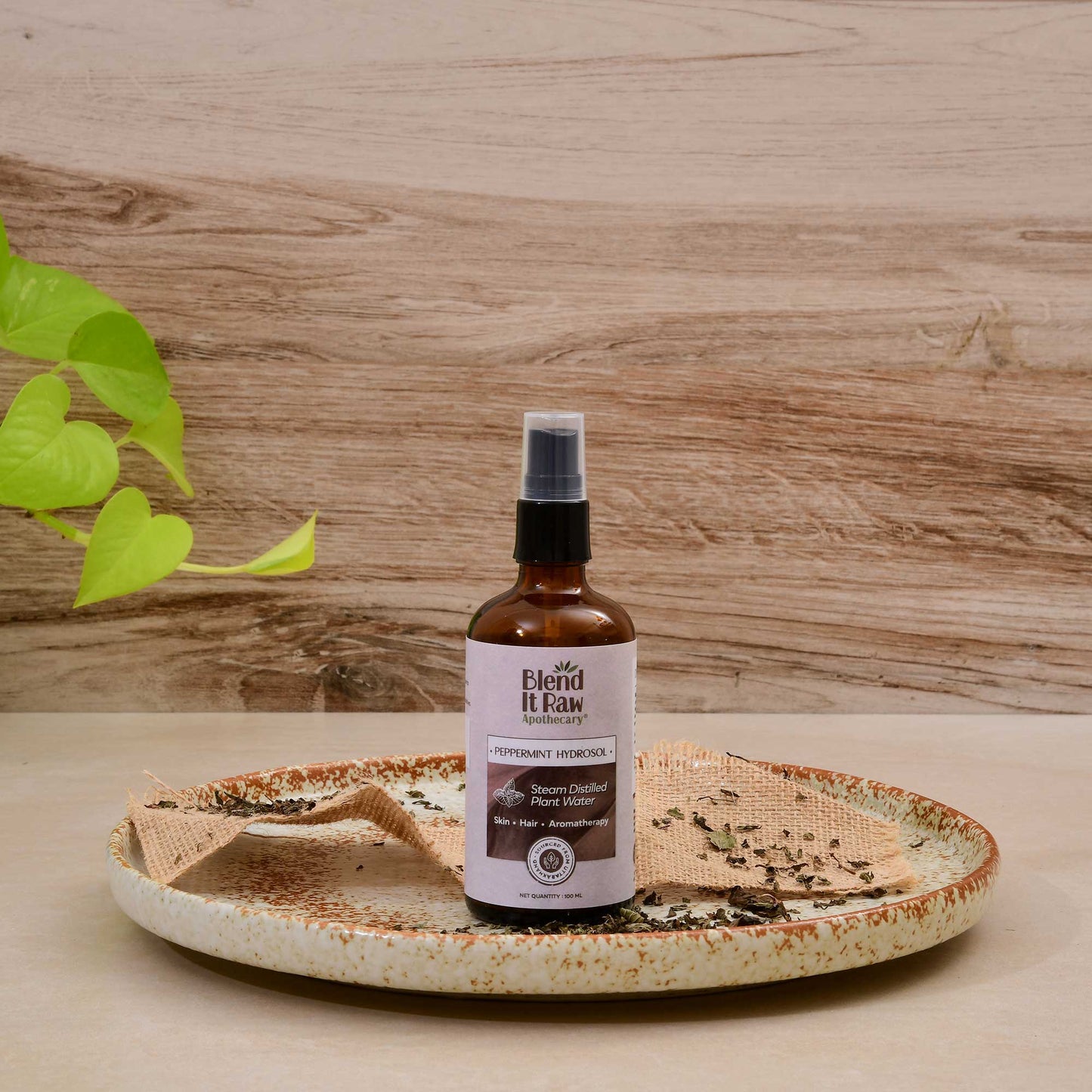 Quantity: 100 ml
Our Peppermint Hydrosol is steam distilled using freshly harvested organic Peppermint Leaves.
Cooling Peppermint Mist for Skin: Peppermint water contains a small amount of Menthol which provides a cooling effect on the skin which makes it helpful in hot climates, after working out or when dealing with hot flashes. Inflammatory skin conditions such as eczema, psoriasis, and rosacea can be relieved using peppermint water.
Peppermint Toner for Oily Skin: It has astringent properties so it controls oily skin and tightens large pores when used as a facial toner.
Peppermint Scalp Mist: Peppermint has stimulant properties. Spray it on your scalp once a day to stimulate hair growth by invigorating the hair follicles. It helps reduce dandruff too. It can also help stay alert and maintain focus.
Two things that make us unique: Firstly, we source our ingredients directly from farmers in India to ensure top quality, unlike other brands that simply claim to use "farm-sourced" ingredients. Secondly, we go beyond just selling products by providing a platform for safe and effective DIY beauty and wellness solutions. Our founder, a certified formulator and aromatherapist, carefully creates each recipe and shares her expertise with customers, empowering them to take charge of their own self-care.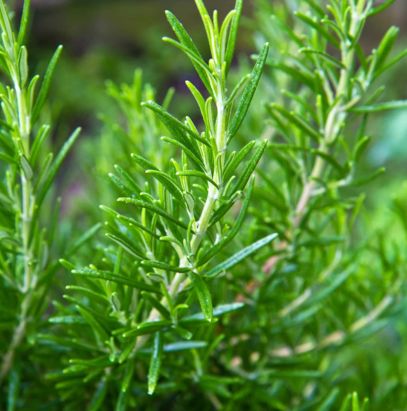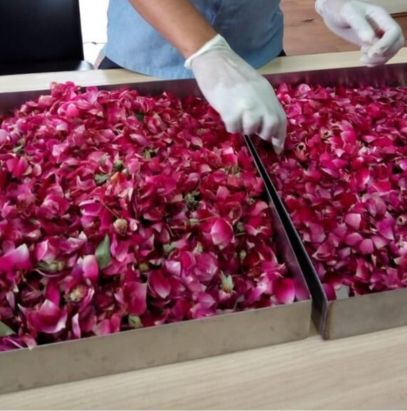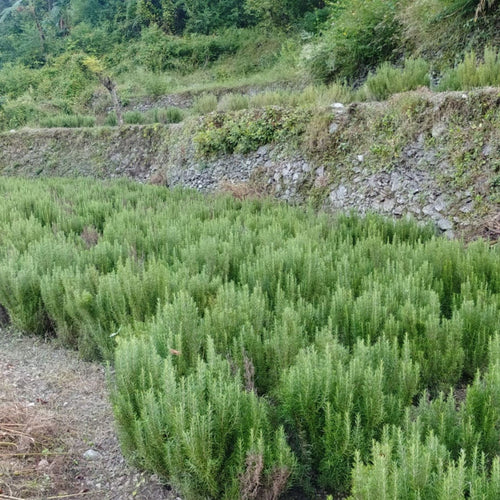 I purchased this after talking to the owner. And this works perfect as a scalp mist for dandruff prone itchy and oily scalp. I have seen visible reduction in the oils and dandruff. My scalp remains clear for longer time. And the earthy aroma is to fall for. You can use it to activate your face masks as well.